Gay Las Vegas: The Latest
— Alfonso Cuaron's "Roma" and Yorgos Lanthimos' "The Favourite" led all films with 10 nominations each to the 91st Academy Awards, while Netflix and Marvel each scored their first best picture nomination.
Older adults need to eat more protein-rich foods when losing weight, dealing with a chronic or acute illness, or facing a hospitalization, according to a growing consensus among scientists.
GoFundMe, the largest online, crowdsourced fundraising platform, says contributors have raised more than $5 billion, all told, from 50 million donations in the eight years it has been in business.
U.S. singer Chris Brown and two other people are in custody in Paris after a woman filed a rape complaint, French officials said Tuesday.
What's causing residents of Mississippi, Alabama and Louisiana and other southern states to live such short lives, while experiencing higher rates of cancer, diabetes and heart disease?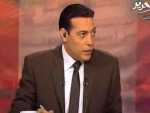 An Egyptian court has sentenced a TV presenter to a year in prison for interviewing a gay sex worker on his show.
Sunday night's game between the New England Patriots and Kansas City Chiefs was the second-most watched and rated AFC championship game in 42 years.
The University of Notre Dame will cover murals in a campus building that depict Christopher Columbus in America, the school's president said.
J'Nai Bridges was just 24 and still in school when she sang her first "Carmen" as a young artist at the Glimmerglass Festival in 2011. "I was, oh, way too young," she recalls with a laugh. "It felt good back then, but it just fits like a glove now."
Falling temperatures replaced the weekend's falling snow Monday as bitter cold and gusty winds swept across the eastern United States.
Doris Cochran, a disabled mother of two young boys, is stockpiling canned foods these days, filling her shelves with noodle soup, green beans, peaches and pears — anything that can last for months or even years.
At 5:20am Tuesday (Pacific Time), Kumail Nanjiani and Tracee Ellis Ross will announce the nominees for the 2019 Academy Awards, an occasion that will likely focus a hazy Award seasons where there is no clear frontrunner.
Almost no policy is too liberal for Democrats fighting to win over their party's base, which is demanding a presidential nominee dedicated to pursuing bold action on America's most pressing challenges.
Menashi's volunteer work has included designing puzzle boxes for octopus as well as rubbing their backs and wrestling their arms, all intended to ensure that the highly intelligent animals receive the mental stimulation to thrive.
Challenging the Trump administration on a top consumer issue, leading congressional liberals are proposing legislation that would radically reduce U.S. prescription drug bills by linking prices to lower costs in other countries.
Toyota Motor Corp. and Panasonic Corp. are setting up a joint venture to research, manufacture and sell batteries for ecological autos, an increasingly lucrative sector amid concerns about global warming.

Little seemed to make sense in Thom Browne's gender-defying display but the sheer eccentricity of the proceedings somehow made it work. (Photos: AP/Francois Mori)
Chinese investigators have determined that the doctor behind the reported birth of two babies whose genes had been edited acted on his own and will be punished for any violations of the law.
Travel vlogger Damon Dominique of DamonAndJo heads to Israel and Palestine for a must-watch adventure.
The sky over San Francisco brightened up to welcome 6,000+ people to this year's Women's March. Community activists from every minority group came out to support women across the US!