Gay Las Vegas: The Latest
Attorneys for "Empire" actor Jussie Smollett say there are no plans for him to meet with Chicago detectives Monday for a follow-up interview about his reported assault.
President Donald Trump is lashing out at key officials involved in the Russia probe, namely former FBI Deputy Director Andrew McCabe and the current deputy attorney general, Rod Rosenstein.
A Republican operative, who last year rounded up votes for a GOP candidate running for Congress, conducted an illegal and well-funded ballot-harvesting operation, North Carolina's elections director said Monday.
Police say someone attacked a statue of Sean "Diddy" Combs at Madame Tussauds wax museum in New York, shoving the rap impresario's likeness so forcefully it lost its head.
Kamala Harris had the best campaign roll-out. Amy Klobuchar's snowy debut showed grit. Elizabeth Warren's opening campaign video was a bit odd.
Entering its second season on truTV this week, the part sketch show part crafts/cooking show "At Home with Amy Sedaris" is the perfect platform for its titular star and all her comedic gifts.
A French judge refused Monday to block the release this week in French cinemas of a movie based on a Catholic sex scandal.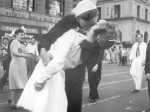 The ecstatic sailor shown kissing a woman in Times Square celebrating the end of World War II died Sunday. George Mendonsa was 95.
It's now easier than ever in France to act out "Star Wars" fantasies.
Fitness model Hagen Richter shares his intense chest workout routine.
Pope Francis is asking for prayers for this week's sex abuse summit at the Vatican, calling abuse an "urgent challenge of our time."
A scathing critique of a patriarchal, hypocritical society, Henri-Georges Clouzot's "La verité" is a compelling story about a woman accused of murdering her lover and the courtroom drama that pursues.
Mitch Hungerpiller thought he had a first-class solution for mail that gets returned as undeliverable, a common problem for businesses that send lots of letters.
Travelers in Berlin will soon be able to use a single app to switch seamlessly between public transport, rental bikes, car-sharing and taxis without signing up for each service individually.
A personal account of how medical bills can amplify the struggle families face during a critical illness.
Here are some of the most common car-shopping mistakes people make when buying or leasing a car. Avoid them and you'll have a better car-buying experience.
London is taking its turn in the style spotlight with the opening of London Fashion Week, an extravaganza that will feature up-and-coming young designers along with big names like Victoria Beckham, Vivienne Westwood and Burberry.
A means to divert addicted patients into treatment remains elusive, creating a missed opportunity in the health system.
Three new luxury hotels in breathtaking destinations will begin welcoming guests this spring, including Comporta in Portugal, Raa Atoll in The Maldives and Santa Teresa de Cobano in Costa Rica.
Roscoe's Tavern hosted a RuPaul's Drag Race All Stars 4 finale party with Shangela, Valentina and Adore Delano.