Gay Las Vegas: The Latest
EuroPride descends on Vienna this June. Here's an insider's look at the city's LGBTQ history.
Things got wild on the latest episode of "The Bachelorette" and of course two stars from "RuPaul's Drag Race" were involved.
Emergency room patients increasingly leave California hospitals against medical advice, and experts say crowded ERs are likely to blame.
In Montreal each spring, an epic bicycle festival demonstrates how 25,000 people can let the good times roll without bumping into each other too much. 
The Jonas Brothers are the latest celebs to participate in out comic Billy Eichner's "Billy on the Street."
Daylight saving time is an artificial way of adjusting time, but nothing changes when the sun rises and sets.
Texas Gov. Greg Abbott has signaled he will sign legislation that Republicans say is a defense of Chick-fil-A and religious freedom, but gay lawmakers sometimes tearfully railed against it on the House floor as a license to discriminate.
The shooting deaths of two transgender women and the stabbing of a third are being investigated to determine whether they are connected, police in Dallas said Tuesday.
One of Africa's best-known authors and gay rights activists, Binyavanga Wainaina, has died at age 48, a colleague and friend said Wednesday.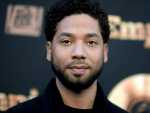 A former judge who wants a special prosecutor appointed in the Jussie Smollett case is back in court with new motions to obtain her goal.
The discovery of handwritten wills in the home of the late Aretha Franklin could ignite a dispute among family members about the estate of the "Queen of Soul."
An epic yet intimate tale about the transcendent nature of art, spanning several decades and delving into the infrequently-probed world of post-WW2 survival for Germany's ordinary citizens.
The profit margins can be huge and, for violators of labor laws, hinge on the widespread exploitation of thousands of caretakers, many of them poor immigrants effectively earning $2 to $3.50 an hour to work around the clock.
Gov. Jay Inslee signed legislation Tuesday making Washington the first state to approve composting as an alternative to burying or cremating human remains.
You won't pay for health care in retirement with one lump sum. That's the way these expenses are often presented, though, and the amounts are terrifying.
One out of six Uber and Lyft drivers in the New York City and Seattle areas are driving vehicles with outstanding recalls, according to Consumer Reports.
As Mexico City's 9 million residents sleep in the pre-dawn darkness, busy hands are already preparing the day's corn tortillas in the small kitchen of Molino El Pujol.
Advocates for legalizing marijuana have long argued it would strike a blow for social justice after a decades-long drug war that disproportionately targeted minority and poor communities.
The battle for Cuba's economic future is being waged on its beaches. And at its all-inclusive resorts, dive sites and cobblestoned colonial plazas.
The annual GLSEN Respect Awards were held at Cipriani 42nd Street to honor the work of student leaders, educators, community organizers, influencers, and corporations who serve as exemplary role models and have made an impact on LGBTQ youth.