Gay Las Vegas: The Latest
An Alabama mayor and city leaders refused to acknowledge questions on the mayor's statements about "killing out" gay and transgender people at a city council meeting.
It was a mini crime wave, reportedly carried out over a span of approximately 75 minutes by teenagers as young as 15. Among their victims: A gay couple who say they were targeted for a savage beating because of their sexuality.
Intermittent fasting is a method of dieting that restricts the amount of time you are allowed to eat. The appeal of these diets is that you don't need to count calories or eat certain foods. But there are so many versions, it's hard to know which is best.
Vegan bacon, broccoli rice and other veggie foods will need new names to stay on Louisiana's grocery store shelves next year.
Israel Folau might have wrecked his sports career with repeated instances of anti-LGBTQ rhetoric, but he might have a nascent career as a homophobic preacher already underway if his latest blast from the pulpit at LGBTQs is any indication.
FX is giving "Pose" 10s across the board for a third time.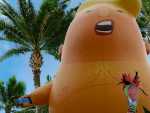 Opponents of President Donald Trump's reelection announcement in Florida on Tuesday are launching their protests at a nearby gay bar where a mariachi band and a drag queen will perform in what they say is a juxtaposition of the president's policies.
Alabama authorities say a 24-year-old Birmingham man has pleaded guilty to murder and attempted murder of victims he targeted because they were transgender.
Australia's path to the Women's World Cup was turbulent even before its upset loss in the opening round.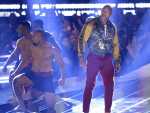 Dwayne "The Rock" Johnson didn't make a household name for himself by conforming to someone else's idea of who he should be, an approach he encouraged others to take while accepting a top honor at the MTV Movie & TV Awards.
Lawyers for the families of children and adults killed at Sandy Hook Elementary School disclosed Monday that child pornography was found in electronic files sent to them by conspiracy theorist Infowars host Alex Jones.
Not only is this semi-biographic serial a mysterious and intricate noir, the character of Fauna Hodel (played by India Eisley) remains so deeply sympathetic throughout that you cheer and fear for her every move.

When President Donald Trump's internal polling suggested he was trailing Democrats in crucial states, an infuriated Trump and his aides first disputed the poll's existence, then tried to dismiss its importance before finally firing some of the pollsters.
Facebook already rules daily communication for more than two billion people around the world. Now it wants its own currency, too.
Tens of thousands of Americans each year are dropped by their insurers over payment issues, sometimes with little or no prior warning from their insurers.
The world's biggest pizza company is teaming up with Nuro, a Silicon Valley startup that makes unmanned delivery vehicles.
Milan mainstays Fendi and Armani closed out four days of menswear previews on Monday, capping a lighter-than-usual program with some of the Italian fashion world's top labels altering their show rhythms.
Music legend Richie Supa speaks candidly of the 60s and the era following the Stonewall Uprising where counterculture often led to addiction.
Transportation Security Administration screeners at Newark Liberty International Airport discovered six smoke grenades in a passenger's carry-on bag as he attempted to board a flight to the Dominican Republic.
Providence Pride weekend started with multiple clubs blocking off the streets so that everyone could party outside! EDGE visited The Dark Lady/Alley Cat, The Stable and The Providence Eagle's parties.