1 thru 15 of 2355 Stories
A wave of migrants from what is now Greece and Turkey arrived in Britain some 6,000 years ago and virtually replaced the existing hunter-gatherer population, according to a study published Monday in the journal Nature.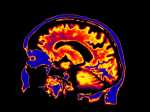 Can brain scans shed light on the complexities of post traumatic stress disorder?
New research suggests seniors who aren't on guard against scams also might be at risk for eventually developing Alzheimer's disease.
The first golden eagle in Yellowstone National Park fitted with a tracking device has died of lead poisoning, likely after consuming bullet fragments while scavenging the remains of an animal killed by a hunter, officials said Monday.
The first palace built by Rome's most notorious emperor, Nero, has reopened to the public after an extensive renovation.
President Vladimir Putin has promised to burnish Russia's space glory by providing more funds to develop cutting-edge rocket technologies.
A drug that's used to help control blood sugar in people with diabetes has now been shown to help prevent or slow kidney disease, which causes millions of deaths each year.
The Israeli start-up behind last week's failed lunar landing has vowed to create a second mission to steer a privately funded spacecraft onto the moon.
An Israeli spacecraft crashed into the moon just moments before touchdown, failing in an ambitious attempt to make history Thursday as the first privately funded lunar landing.
The only known female member of one of the world's rarest turtle species has died at a zoo in southern China, officials said Sunday.
A language professor has given a Hawaiian name — Powehi — to the black hole depicted in an image produced in a landmark experiment.
Archaeologists who discovered fossil bones and teeth of a previously unknown human species that thrived more than 50,000 years ago in the northern Philippines said Thursday they plan more diggings.
Scientists are using fake eggs to spy on whooping cranes in hopes of learning why some chicks die in the egg, while others hatch.
As society contemplates going to the moon or Mars, there's a rising debate as to whether it's worth spending billions of dollars to send humans to other planets if a robot or rover can perform the necessary science.
A Massachusetts-based company earlier this month cleared the last regulatory hurdle from the Food and Drug Administration to sell genetically engineered salmon in the U.S.
1 thru 15 of 2355 Stories