1 thru 15 of 7146 Stories
Facebook already rules daily communication for more than two billion people around the world. Now it wants its own currency, too.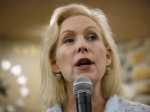 Democratic presidential candidate Kirsten Gillibrand (KEER'-sten JIHL'-uh-brand) says fellow challenger Seth Moulton has agreed to sign her cyber pledge not to use stolen or hacked material for political gain.
O.J. Simpson launched a Twitter account with a video post in which the former football star said he's got a "little gettin' even to do."
Alarmed by President Donald Trump's willingness to accept foreign dirt on a political opponent, House Democrats are accelerating their efforts to strengthen election security ahead of the 2020 campaign.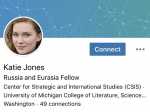 Katie Jones sure seemed plugged into Washington's political scene. But it seems she never existed; the persona was seemingly part of a vast army of phantom profiles used by spies.
How do you teach tech-savvy kids to safely navigate the digital world? In Germany, you bring in the teenagers.
Three weeks after Facebook refused to remove a doctored video of House Speaker Nancy Pelosi slurring her words, Mark Zuckerberg is getting a taste of his own medicine: fake footage showing him gloating over his one-man domination of the world.
The company previously rolled out two similar apps that tracked what activities people did on their phones. But both were shut down after drawing criticism for infringing on privacy and violating Apple's App Store guidelines.
With no computer or internet at home, Raegan Byrd's homework assignments present a nightly challenge: How much can she get done using just her smartphone?
Facebook is building a massive solar farm in West Texas that's believed to be one of the largest solar projects in the nation and the social media giant's first direct investment in renewable energy.
Ryan Cooper was a 20-something Californian unsure of his place in the world when he struck up a pen pal correspondence in the 1970s with Otto Frank, the father of the young Holocaust victim Anne Frank.
While Democrats wage a wide open primary , President Donald Trump is blanketing battleground states with online advertising that could help set the narrative heading into the 2020 campaign.
U.S. telecom regulators are trying to fix faulty maps that don't reflect which Americans have access to high-speed internet.
An independent U.N. panel called Monday for much greater cooperation to bring digital technology to roughly half the world's people.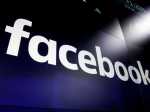 Facebook is opening an engineering center in London that will build tech tools aimed at keeping harmful content off its site.
1 thru 15 of 7146 Stories