1 thru 10 of 2438 Stories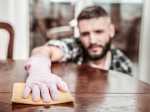 You vacuum it, sweep it and wipe it off your furniture. But do you know what it actually is — and how it may affect your health?
Studies show that green space and landscaping contribute to health, happiness, and intellect.
Encounters with wildlife are becoming more common in towns and neighborhoods as urbanization increases, and people often do not know what to do in these situations.
That cuddly new puppy can be pretty intimidating if pet owners consider the veterinary bills it might produce.
There's a best time to buy just about anything , but knowing which product will go on sale at what time isn't always easy.
But at the few remaining typewriter repair shops in the country, business is booming as a younger generation discovers the joy of the feel and sound of the typewriter.
The Fourth of July can be a miserable day for dogs. The fireworks make scaredy-cats out of many canines.
Does your home or apartment need a pick-me-up? The creatives at Flavor Paper have collaborated with Michael Reynolds, Hoffman Creative and the Tom of Finland Foundation to create two wallpaper prints.
A Miami-area couple whose front-yard vegetable garden prompted a 6-year legal battle with their village has held a ceremonial replanting of veggies under a new Florida law legalizing such gardens statewide.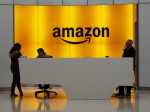 Amazon is adding a new way to get your packages: head over to another store's sales counter to pick it up.
1 thru 10 of 2438 Stories