1 thru 10 of 4355 Stories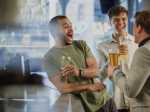 Beer and wine tourism is on the rise, as seven in 10 Americans have traveled to a destination specifically to sample the alcohol in the region.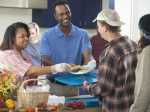 The 10 Democrats who took the debate stage on Sept. 12 discussed many critical issues, from health care and climate change. But one important topic they didn't discuss was access to healthy food.
Ever treated yourself to breakfast in the morning and then a few hours later thought, "I think I'll have breakfast again?" It's more common than you think.
The Viaggio Estate and Winery, a popular Lodi, Calif. destination for wedding ceremonies and receptions, is facing controversy over a policy that it has recently changed about not allowing gay weddings in its facilities.
Southeastern Washington has been producing high-quality wines for decades. But in the past five years, the wineries of the Walla Walla Valley have drawn international accolades.
The European Union has long refused to import poultry from the United States that is routinely rinsed with chemical washes to kill germs. But the United Kingdom's planned exit from the EU is putting the practice back in the spotlight.
In the age of Uber Eats and GrubHub, delivering pizza for the local Domino's may seem like a throwback. But for drivers who want more predictable hours and pay — and discounts on food — restaurants may be the better bet.
Disputes over fishing rights have flared into violence at sea, and could do so again if deals aren't struck for U.K. and EU fleets after Brexit.
A fight is on over the Argentine identity, pitting a growing number of vegetarians and vegans against meat-eaters in a country known for its abundant beef, gaucho cowboys and sacred "asado" barbecues.
Booze-free bars serving elevated "mocktails" are attracting more young people than ever before, especially women.
1 thru 10 of 4355 Stories