1 thru 10 of 1787 Stories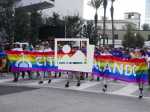 What a beautiful day for a celebration! The crowds came out to show their Pride and to support the LGBTQ community as they enjoyed this year's Come Out With Pride.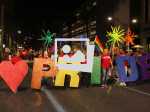 Downtown Las Vegas celebrated its largest Pride yet, with a fabulous nighttime parade and a day and a half of festival fun.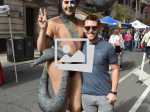 The Gayborhood was all a flutter with their annual Outfest celebration! With over 55,000 people in attendance, vendors and sponsors lined along the streets, performers on stage, and the award presentations, a fabulous day was had by all.
Over 30,000 members of the LGBTQ community donned their red t-shirts and rainbow mickey ears for the 22nd annual Disney Gay Days Anaheim, where the happiest place on earth became the gayest place on earth.
Gay Days Anaheim held their Plunge pool party for those who needed a break from the hot California sun and wanted to enjoy the cool water, great music, cold drinks and hot Mermaid and Merboys!
Gay Men's Health Center held their Fall Gala at Cipriani with many special guests, awards and an appearance by the House of Xtravaganza.
The streets of San Francisco heated up for the world's largest kink fair, Folsom Street Fair. Vendors were selling kink items, while people did demos and listened to local artists.
Ali Forney hosted their Drags benefit at the Concept Bowery Hotel. Emceed by Rify Royalty, with music by Hannah Lou, the show featured NYC drag queens including Brita Filter, Gloria Swanson, Bootsie Lefaris and many more.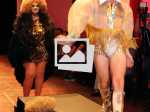 The Sisters teamed up with local designers to bring Project Nunway X to San Francisco. Each sister and designer had a budget of $250 to design an outfit made out of at least 50% recycled material.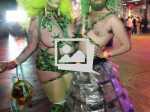 Bushwig is, without a doubt, the biggest display of a creativity and camaraderie in New York City. Two days of nonstop glam, eccentricity and so much talent!
1 thru 10 of 1787 Stories