A St. Louis County police sergeant has testified that he was told to "tone down his gayness" to secure a promotion to lieutenant.
A former guidance counselor at an Indianapolis Catholic high school who was fired for being in a same-sex marriage is suing the archdiocese.
A survey by a Michigan State University professor to determine how people respond to derogatory online comments has been removed from a school website after sparking outrage because it included racist statements.
Twenty-eight U.S. states have adopted no laws that prohibit workplace discrimination targeting LGBT employees. Only a small percentage of cities and counties offer protection at the local level.
On the picket lines at a General Motors transmission plant in Toledo, Ohio, passing cars honked and striking workers celebrated a tentative contract deal by munching on 10 pizzas dropped off by a supporter.
General Motors CEO Mary Barra joined negotiators at the bargaining table, an indication that a deal may be near to end a monthlong strike by the United Auto Workers union that has paralyzed the company's factories.
A Des Moines Register reporter who wrote about racist tweets posted years ago by an Iowa security guard is no longer employed by the Iowa newspaper because he also made offensive comments on social media.
Lawyers for two Air Force members who are HIV-positive urged a federal appeals court Wednesday to uphold an injunction that bars the Trump administration from continuing with discharge proceedings against them.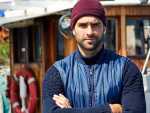 Fishermen insisted Monday to a congressional subcommittee looking at offshore wind energy that they be consulted when crucial decisions are being made on the development of such projects.
The high-stakes fight for working-class voters moved to Pennsylvania on Tuesday as a slate of Democratic White House hopefuls vowed to use the power of the presidency to crack down on corporate America and strengthen organized labor.