1 thru 10 of 6189 Stories
Though his usual oeuvre lies more with Broadway show tunes revamped for political satire, Randy Rainbow has taken leave of the Great White Way for a foray into Material Girlhood with a version of the 1983 Madonna hit that tuts Trump for his "Border Lies."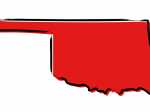 Strategies that work in progressive cities won't necessarily work in rural areas of Alabama, Arkansas, Kentucky, Mississippi, Missouri, Oklahoma and South Carolina where stigma around HIV and AIDS and around being gay runs deep.
Can Vermont Sen. Bernie Sanders recapture the magic that fueled his first presidential campaign?
Kamala Harris had the best campaign roll-out. Amy Klobuchar's snowy debut showed grit. Elizabeth Warren's opening campaign video was a bit odd.
Vermont Sen. Bernie Sanders, whose insurgent 2016 presidential campaign reshaped Democratic politics, announced Tuesday that he is running for president in 2020.
President Donald Trump is lashing out at key officials involved in the Russia probe, namely former FBI Deputy Director Andrew McCabe and the current deputy attorney general, Rod Rosenstein.
A Republican operative, who last year rounded up votes for a GOP candidate running for Congress, conducted an illegal and well-funded ballot-harvesting operation, North Carolina's elections director said Monday.
In the nation's capital, it can be hard for protesters to stand out. A group of 50 people — or even 500 — holding signs and shouting hardly merits a second glance in this city of protests.
Iowa lawmakers are moving to change how judges are chosen after being repeatedly frustrated by court rulings on topics like gay marriage and abortion.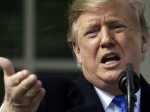 A top adviser to President Donald Trump indicated Sunday that Trump is prepared to issue the first veto of his term if Congress votes to disapprove of his declaration of a national emergency along the U.S.-Mexico border.
1 thru 10 of 6189 Stories