A Kansas public library has rejected a request to move three children's books with LGBT characters out of the children's section.
Chicago police said Thursday night that local media reports that the attack against "Empire" actor Jussie Smollett was a hoax are unconfirmed.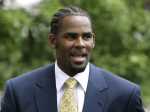 Attorney Michael Avenatti said Thursday that he has given Chicago prosecutors new video evidence of R&B star R. Kelly having sex with an underage girl.
Steven Spielberg, Lady Gaga, Spike Lee and Glenn Close have a message for Supreme Court Justice Ruth Bader Ginsburg: Get well soon.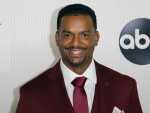 "The Fresh Prince of Bel-Air" star Alfonso Ribeiro has been denied a copyright for the "Carlton" dance, which he's suing two videogame makers over.
If President Donald Trump declares an emergency to build the wall with Mexico, he still needs money to pay for it. And shifting money from other accounts to deliver the $5.7 billion he wants is not without political problems.
Detectives are interviewing two "persons of interest" who surveillance photos show were in the area of downtown Chicago where "Empire" actor Jussie Smollett said he was attacked last month, police said Thursday.
"Empire" actor Jussie Smollett has responded to critics who question his report about being attacked in downtown Chicago last month, saying it was "ridiculous" to think he would lie.
Online outrage exploded online following a part-owner of a gay nightclub in El Paso posting a photo of himself at the Feb. 11 Trump rally that took place in that city.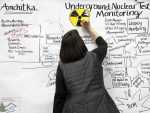 The latest round of testing on Alaska's remote Amchitka Island found no radioactive material has leaked from locations where the federal government conducted underground nuclear tests there decades ago, a federal official said Tuesday.