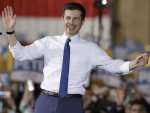 After Tennessee County Commissioner Warren Hurst's rant about Democratic Candidate Pete Buttigieg, the South Bend, Indiana Mayor has issued a response. His comments don't "speak for most people."
Police in Santa Clara, CA were called to Wilcox High School Monday to investigate a case of homophobic bullying allegedly targeted towards a male cheerleader. Read more on the developing story here.
Channing Smith, a junior at Coffee County Central High School, ended his life after he found out that sexually explicit instant messages between him and another boy from his school were leaked by another classmate.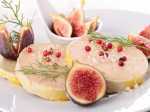 A New York City proposal to ban the sale of foie gras, the fattened liver of a duck or goose, has the backing of animal welfare advocates, but could mean trouble for farms outside the city that are the premier U.S. producers of the French delicacy.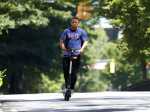 Atlanta is banning electric scooters in the nighttime hours during what's been a deadly summer for riders.
Colorado weighs in as two states: one dangerously heavy and one fit and trim. And the disparity is alarming.
San Francisco became the first major U.S. city to ban the sale of electronic cigarettes after supervisors gave the measure its second and final vote Tuesday.
Activists who believe that New York City's massive gay pride parade has become too corporate are planning an alternative "Queer Liberation March" on the same day.
Indochino, the global leader in custom apparel, announced a partnership today with the Boston Red Sox in advance of its second Boston location opening in the bustling Seaport neighborhood.
A light, steady rain did not deter about 500 people from gathering in San Francisco Tuesday, November 27, to mark the 40th anniversary of the assassinations of mayor George Moscone and supervisor Harvey Milk.