1 thru 10 of 5655 Stories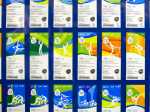 It's Olympic ticket sales time again, perhaps the least understood side of the games.
Police in Northern Ireland arrested two teenagers Saturday in connection with the fatal shooting of a young journalist during rioting in the city of Londonderry and warned of a "new breed" of terrorists threatening the peace.
The time is drawing near for the impending birth of the first child for Prince Harry and his wife Meghan, the Duchess of Sussex.
With French police suicides on the rise, Paris authorities are investigating yellow vest protesters who encouraged police to kill themselves.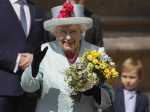 Queen Elizabeth II is celebrating her 93rd birthday, which this year coincides with Easter Sunday.
At least 30 people were killed and nearly 300 wounded in near simultaneous blasts that rocked three churches and three hotels in Sri Lanka on Easter Sunday, officials said.
The outpouring of aid that once greeted Central American migrants as they trekked in caravans through southern Mexico has been drying up.
A man suspected of involvement in a mysterious dissident group's February raid on North Korea's Embassy in Madrid was arrested in Los Angeles by U.S. authorities.
London police say more than 710 people have been arrested and some 28 have been charged since climate change protests began earlier this week in the British capital.
Egyptians cast their ballots Saturday on the first of three days of voting on constitutional amendments that would allow President Abdel-Fattah el-Sissi to stay in power until 2030 and broaden the military's role.
1 thru 10 of 5655 Stories