Gay Las Vegas: The Latest
Aetna is being sued by a lesbian couple who allege discrimination because the company requires higher out-of-pocket expenditures before covering fertility treatment for non-heterosexuals.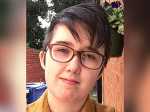 Police have charged two men with the murder of Lyra McKee, a Northern Irish journalist shot dead as she covered rioting in Londonderry in 2019.
Florida surpassed 50,000 coronavirus deaths since the pandemic began, health officials reported Thursday, with more than one fourth of those succumbing this summer as the state battled a fierce surge in infections fueled by the delta variant.
The Justice Department is reviewing its policies on housing transgender inmates in the federal prison system after protections for transgender prisoners were rolled back in the Trump administration, The Associated Press has learned.
The miniature statutes given at the Emmy Awards on Sunday can be an outsized boon to egos, careers and guessing games.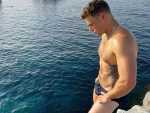 "Alexa, play 'Summer Lovin'' from the musical Greece!" Gus Kenworthy captioned his Instagram pics from his vacation in Greece.
Earlier this year it was announced that a long-delayed project by Stephen Sondheim based on Buñuel films would not happen; but the 91-year old told Stephen Colbert is on again.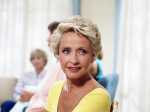 Jane Powell, the bright-eyed, operatic-voiced star of Hollywood's golden age musicals who sang with Howard Keel in "Seven Brides for Seven Brothers" and danced with Fred Astaire in "Royal Wedding," has died. She was 92.
A diner at a high-end Manhattan restaurant was shot in the leg during a stickup in the eatery's outdoor seating area, police said.
Time Magazine published its annual 100 Most Influential People list this week with just a few LGBTQ names on it. Here are some suggestions of who could have been on it.
Colorado's Jared Polis, who became the first openly gay man in the United States to be elected governor in 2018, has married his longtime partner and first gentleman Marlon Reis, a writer and animal welfare advocate.
The anthology brings into focus "representations of contemporary queer life and explorations of a queer past."
The Transportation Department said Thursday it will give rights for several afternoon and evening flights in Newark, New Jersey, to a budget airline to drive down fares.
An Australian entomologist has given the name Opaluma rupaul to a newly discovered species of soldier fly, a metallic-looking, rainbow insect he says earned the name for "serving fierce looks."
When the nonessentials threaten to put your finances in jeopardy, it's important to keep your financial goals on track. Here are five strategies to help you navigate impulse spending.
With all the developments in the auto industry you may think your next car will be electric. The experts at Edmunds examin some of the most prevalent EV myths.
A diner at a north Florida restaurant gathered the staff of 10 together to thank them for their hard work before leaving them a $10,000 tip to share.
The White House offered to connect Nicki Minaj with one of the Biden administration's doctors to address her questions about the COVID-19 vaccine, after the Trinidadian-born rapper's erroneous tweet alleging the vaccine causes impotence went viral.
This fall, EDGE partners with Hotels Above Par to present a series of expert-curated guides to some of the world's best LGBTQ+-friendly hotels and destinations. To kick things off, we interview its founder Brandon Berkson.
This year's celebration of Carnaval des Couleurs will be a multicultural celebration filled with fun and activities.