Gay Las Vegas: The Latest
President Joe Biden said on the fifth anniversary of a mass shooting at the Pulse Nightclub in Orlando, Florida, that he will sign a bill naming the site as a national memorial.
Two people were killed and at least 30 others were wounded in overnight mass shootings in three states, authorities said Saturday, stoking concerns that a spike in U.S. gun violence during the coronavirus pandemic could continue as summer dawns.
What did Judy Garland smell like? Let your imagination run wild, but come June 10, 2022, on the 100th anniversary of Garland's birth, Judy — A Garland Fragrance by Vincenzo Spinnato will reveal a newly inspired unisex fragrance.
From "The Bubble" to "Cupcakes," Eytan Fox has found resonant corners of gay Tel Aviv and LGBTQ life. His new film, "Sublet," explores mentorship between generations. Fox chats with EDGE about the film and how love and friendship can entwine.
It's been more than a year since the last FUZZ at Boston's The Alley Bar. And just like that... it was a full post-pandemic house at the downtown nightspot. See who came out.
City workers in Reno plan to keep repairing a rainbow-colored Pride Month crosswalk that was marred by tire tracks after it was painted this week under the Reno Arch, while police investigate the damage as a property destruction crime.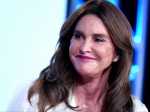 On Thursday California gubernatorial candidate Caitlyn Jenner visited "The View," where she spoke positively of Donald Trump. That night Jimmy Kimmel called her "Trump in a wig."
For alternative Pride sounds, classic albums re-issued (Frankie Goes to Hollywood) tribute albums (Marc Bolan & T Rex), longtime favorites return (Ani DiFranco), and a late musician gets a posthumous pair of tribute albums (Judee Sill).
The White House announced the appointment of an out gay man, Harold Phillips, as director of the Office of National AIDS Policy, or (ONAP). The June 5 announcement coincided with the 40th anniversary of the first report on AIDS.
Associated Press photographers awarded the Pulitzer Prize on Friday had dodged tear gas to capture protests against racial injustice and patiently built trust with elderly people to empathetically document the toll of the coronavirus pandemic.
Ryan Lochte knows what people think of him. He's eager to make them forget the worst.
Straight actor-producer-director Mark Duplass fits comfortably into the role of a married gay man in Natalie Morales' laptop-confined film "Language Lessons."
Billionaire businessman and investor Richard Branson marked the opening Thursday of the new Virgin Hotels Las Vegas, promoting weekend events that kicked off with a show headlined by Christina Aguilera.
Apple's new rules around dating apps won't affect popular platforms like Grindr and Scruff, but are intended to shut down "apps that used dating only as a cover for pornography, prostitution, or human trafficking."
A new platform, created in partnership with SAGE and LifeCents and supported by the Wells Fargo Foundation, is helping LGBTQ elders reduce financial stress and rethink how to budget and strategize for the future.

Leasing a car now provides a number of advantages over a traditional financed purchase. To start with, you don't have to put as much money down.
Offering an alternative to the traditional head shop, GoToSmokeShop delivers products from the best brands in the game such as Ooze, Raw, Pure Glass straight to your door.
Johnson & Johnson said Thursday that U.S. regulators extended the expiration date on millions of doses of its COVID-19 vaccine by six weeks.
One of the country's most iconic LGBTQ destinations, San Francisco is poised to emerge from the pandemic with flair and style reminiscent of the Roaring '20s.
Women might face backlash for exploring their post-vaccination sexuality. In a new study, researchers found that women — but not men — continue to be perceived negatively for having casual sex.