Gay Las Vegas: The Latest
Even a pandemic is not stopping Michelle Visage, the "RuPaul's Drag Race" dynamo who debuts her new reality show "How's Your Head, Hun." EDGE spoke to Visage about the show and much more.
Adult performer Nacho Vidal (aka Jordá González) was detained last week in Spain's Valencia region in connection with the death of fashion photographer Jose Luis Abad in July 2019 at Vidal's home.
Iyanna Dior, an African-American transwoman, was attacked and beaten by a mob of more then thirty people after a minor traffic accident in Minneapolis on June 1, news sources reported.
An adult performer apparently attempted suicide after his racist comments led to content-sharing sites cancelling his account and a social media backlash.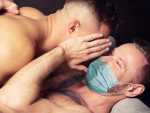 With a new normal coming to be, how does the culture handle sexual contact?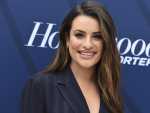 After "Glee" star Samantha Marie Ware called out her costar Lea Michele on Twitter, several other actors who worked with Michele are responding to the controversy. Additionally, Ware reacted to Michele's recent apology.
We cannot allow ourselves to be overwhelmed by fear, anxiety, and depression. Now is the time for some self-care. Here are some ways you can improve your mood and beat back isolation.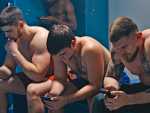 The company that owns the gay dating apps Scruff and Jack'd announced this week that it will be removing the "ethnicity filters" from both platforms in order to show support for the Black Lives Matter movement.
A worldwide LGBTQIA+ Pride event has announced the first wave of speakers and acts appearing at the online event on June 27, expected to attract up to 300 million viewers.
From an empty movie theater in Paris, organizers of the Cannes Film Festival on Wednesday announced the films that would have played at there in May had it not been canceled by the pandemic.
Not that anyone expected recognition for Pride month from President Trump, but to some, the Trump campaign's continued selling of MAGA "pride" shirts is confounding.
"American Horror Story" star Evan Peters took to Twitter this week to apologize for retweeting a video that condoned violence against looters.
Within a week of Cafe Momentum closing to dining in March because of the pandemic, the teens had started building meal kits for needy families.
Mayor Jim Kenney kicked off a recent briefing on Philadelphia's coronavirus response with an unusual request for residents: Be careful what you flush.
Swish Dental is just one of a growing number of dental practices nationwide that in the past month have begun charging patients an infection control fee between $10 and $20.
Honda is recalling nearly 1.4 million vehicles worldwide because their fuel pumps could fail and cause engines to stall or lose power.
A recent survey of 2,000 Americans showed that recycling and bold action towards sustainability means a lot to the modern consumer.
Doctors are fighting not only to save lives from COVID-19, but also to protect patients' brains.
Chinese regulators said Thursday more foreign airlines will be allowed to fly to China as anti-coronavirus controls ease, but it was unclear whether the change will defuse a fresh conflict with the Trump administration over air travel.
To kick off Pride Month, the KindRED Pride Foundation announces two events on June 6: The RED Shirt Challenge, and a 12-Hour Virtual Celebration.