Gay Las Vegas: The Latest
Yuri Tolochko is the most cleverprankster to come out of Kazakhstan since Borat, and he proves it time and again.
In a video obtained by LGBTQ Nation via Rightwing Watch, anti LGBTQ activist Scott Lively made the bold claim that former President Trump was removed from office by God due to his support of gay men.
Crystal, one of the contestants from the first season of "RuPaul's Drag Race UK," premiered a new podcast where she explores with her guests the things that make them queer.
South Dakota Republican lawmakers on Tuesday revived a proposed law that would ban people from changing the sex designation on their birth certificates, even after a House committee rejected the bill.
Fashion designer Mossimo Giannulli's request to serve the remaining three months of his prison term in the college admissions bribery scheme at home was denied Tuesday by a federal judge.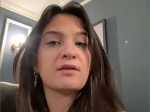 The very public battle between Kellyanne Conway and her 16-year old daughter Claudia came to a head this week.
All eleven seasons of "Modern Family" will be available next month on both Disney's Hulu and NBCUniversal's Peacock in what appears to be a unique and unusual deal.
On Monday, the "Dallas Buyers Club" star recalled to Jimmy Fallon what it was like entering into the thick of the COVID-19 pandemic.
The teen abortion drama "Never Rarely Sometimes Always" landed a leading seven nominations, Chadwick Boseman was posthumously nominated and women dominated the best director category in the Film Independent Spirit Awards nominations announced Tuesday.
TMZ is reporting that Elliot Page has filed divorce from his wife Emma Portner after marrying three years ago.
Gay Trump supporter Brandon Straka was arrested as part of the Capitol insurrection three weeks ago.
With 10 new character-inspired stamps, the Postal Service salutes beloved droids from the "Star Wars" galaxy and the imagination that brings these technological marvels to the screen.
You may have a mask and hand sanitizer in hand, but if you're planning on traveling any time soon, you'll also have to navigate the maze of pandemic rulesl. United Airlines has launched a digital hub to help customers easily track what may be required.
A vaccine passport "could be the golden ticket to rebooting travel," but how long will it take to get the double dose, and what technology is being developed to prove it?
A new feature profiles LGBTQ people who have broken into that elite club of millionaires and billionaires.
The CEO of Stellantis, the carmaker created from the merger of PSA Peugeot and Fiat Chrysler, said Tuesday that the tie-up will help preserve jobs, factories and the 14 storied brands.
Female soldiers can let their hair down, and flash a little nail color under new rules being approved by the Army. But male soldiers will still have to shave.
Business owners hailed Gov. Gavin Newsom's decision to lift stay-at-home orders across California in response to improving coronavirus conditions, but local health officials expressed concern that it may cause residents to let down their guard.
A major winter storm blanketed parts of the middle of the country with snow that was forecast into late Tuesday in some areas, disrupting traffic and closing some coronavirus testing sites.
The owner of West Hollywood gay bar Faultline has confirmed an earlier report that the establishment has closed down its longtime location. The bar will hopefully reopen elsewhere in the future.