Top Story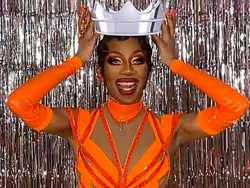 Nothing, not even COVID-19, was going to keep RuPaul from crowning America's next drag superstar.
1 thru 10 of 14907 Stories
Despite a formulaic plot, the winning cast and snappy script will leave charmed audiences on a "high note."
A charming, off-beat thriller, "The Vast of Night" imagines what might happen if Rory Gilmore lived in the '50s and came across a message from outer space.
"Out" is a small movie on a streaming service, not one of Pixar's global blockbusters. But it has already had an outsized impact and been celebrated as a milestone.
Someone grab the smelling salts! Anti-LGBTQ group One Million Moms has noticed that Pixar has made a gay-themed short film called "Out" that's streaming now at Disney+.
Bars shuttered. Curfews enacted. But OUTshine LGBTQ+ Film Festival goers are sipping cocktails and voguing in their living rooms.
NASA is rolling out the International Space Station's red carpet for Tom Cruise to make a movie in orbit.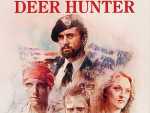 Michael Cimino's Vietnam War epic "The Deer Hunter" is now available on 4K Blu-ray from Shout Factory with a stunning new video presentation. This is the best the film has looked at home.
This new compilation of Scorsese short films by The Criterion Collection is a must-have for any collector and Scorsese admirer.
John Cassavetes' "Husbands" is an uncomfortable watch, to say the least. At nearly 2½ hours, the film covers plenty of ground in its scathing portrait of American masculinity at its most fragile.
Starring Maureen O'Hara and Lucille Ball, the 1940 musical drama "Dance, Girl, Dance" deserves your attention, with a new Blu-ray release from the Criterion Collection.
1 thru 10 of 14907 Stories