The Harvard Law School LGBTQ+ Advocacy Clinic (HLAC) and the National Center for Lesbian Rights published a first-of-its-kind legal resource guide for transgender youth in the United States.
As U.S. states debate how and when to reopen parts of the economy amid surges in cases in places like Arizona, Florida and Montana, requiring even the use of masks has become a political and cultural debate.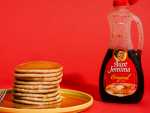 After more than 130 years, Aunt Jemima is being removed from packaging for syrup and pancake mix.
Are younger, straight American men having less sex? A new survey suggests so.
Newly announced candidate Juan Melecio is facing scrutiny for racist comments, both online and in legal documents.
Twitter users and celebs flocked to social media Monday to react to the U.S. Supreme Court's landmark ruling that prohibits LGBTQ people from being fired based on sexual orientation and gender identity.
Gay adult studio Sean Cody shared a statement this week showing support for the Black Lives Matter movement only to be called out by Twitter for the company's lack of diversity with its male models and performers.
The Sun newspaper said Friday it did not intend to "glorify'' domestic violence by giving a platform to Harry Potter author J.K. Rowling's ex-husband just days after she revealed she had been a victim of domestic abuse.
How does someone navigate having sex during the pandemic? The NYC Health Dept. has come up with some guidelines, including some innovative ideas. Did someone mention 'glory holes?'
You may not know who Juan Melecio is, but you might recognize him from his adult performer identity, Antonio Biaggi. And this week he announced he is running for office in Florida.