Top Story
Chick-fil-A said it no longer plans to open a restaurant in the San Antonio airport.
1 thru 10 of 16167 Stories
The U.S. Commerce Department said Friday it will ban Chinese-owned TikTok and WeChat from U.S. app stores on Sunday and will bar the apps from accessing essential internet services in the U.S.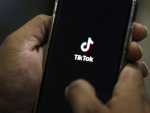 The U.S. will ban the downloads of the Chinese apps TikTok and WeChat on Sunday, with a total ban on the use of the latter, citing national security and data privacy concerns.
It took a pandemic with high incidence of respiratory symptoms to nudge Las Vegas toward a smoke-free environment, but Park MGM and NoMad Las Vegas are hopefully setting a trend that other casinos and resorts will soon follow.
A federal agency is suing Kroger's grocery chain, claiming that the company discriminated against the religious convictions of two employees who refused to wear aprons embroidered with "gay" hearts.
Black actor John Boyega has stepped down from his role as a global ambassador for perfume brand Jo Malone after the company decided to hire a Chinese actor to replace him in an ad he created.
For the first time, acoustic wave technology for treating ED is now available in an at-home product, The Phoenix. The results? Let's just say they rise above expectation.
Chick-fil-A said it no longer plans to open a restaurant in the San Antonio airport.
The backlash to the French independent film "Mignonnes," or "Cuties," started before it had even been released because of a poster that went viral for its provocative depiction of its young female actors.
The owner of TikTok has chosen Oracle over Microsoft as the American tech partner that could help keep the popular video-sharing app running in the U.S., according to a person familiar with the deal who was not authorized to speak publicly about it.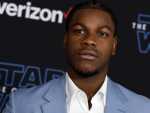 British perfume brand Jo Malone has apologized to Black actor John Boyega of "Star Wars" fame after cutting him out of the Chinese version of a cologne commercial he helped create.
1 thru 10 of 16167 Stories