Review: Coming of Age Drama 'Smooth Talk' Still Rich and Sprawling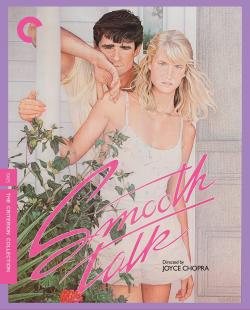 In the long, grand history of female coming of age films, we've been presented with works that present sexual awakening as an extreme act that transcends physical boundaries, and with others that coldly gaze upon a character going through that awakening. Joyce Chopra's 1985 narrative feature "Smooth Talk" exists somewhere in between those extremes, and is all the better for it. Although it's an adaptation of a short story by Joyce Carol Oates, the film feels sprawling thanks to its rich internal life. Plus, it showcases how actress Laura Dern was already becoming a master of her form even in the earliest stages of her career.

The Criterion Collection brings "Smooth Talk" to Blu-ray with a new 4K restoration performed by Janus Films and supervised by Chopra herself. The result is a rich video and audio presentation that really makes this '80s gem shine. And, as expected, this edition comes loaded with special features, including Oates' original short story as well as a handful of interviews with cast and crew from the film. Needless to say, this is the best home entertainment release of the film, and it deserves your attention.

In the Northern California suburbs, a churlish 15-year-old girl named Connie (Dern) is constantly at odds with her mother (Mary Kay Place) and her own awakening sexuality. The summertime idyll that Connie lives, like going to the beach with her friends and out to social events after, is shattered when a mysterious stranger named Arnold Friend (Treat Williams) enters her life. All of a sudden, her innocent flirtations with men have put her in danger.

Going back to what I mentioned earlier, "Smooth Talk" pulls off the incredible feat of making a young woman's sexual awakening somewhat mythical, while also recognizing the danger that such a strong burst of emotions can cause. There's grand beauty found within the still life of Connie's burgeoning feelings cast upon a dull suburban setting, and it should go without saying that the powerhouse centerpiece pushes the entire film into an essential text on the invisible forces of seduction at work. In addition, that long sequence gives us a masterclass in acting thanks to Treat Williams and Laura Dern.

There's a terrific interview with Joyce Chopra included that goes deep into her filmmaking origins, including her time with direct cinema pioneer D.A. Pennebaker and strong relationship with fellow filmmaker Claudia Weill. I'd recommend this release just for that interview and the beautiful presentation of the film, but there's plenty to dig into in addition to both of those things. I recommend you pick this up to see an essential work of female-led independent filmmaking in the 1980s.

Other special features include:

• Conversation among Chopra, author Joyce Carol Oates, and actor Laura Dern from the 2020 New York Film Festival, moderated by TCM host Alicia Malone
• New interview with production designer David Wasco
• KPFK Pacifica Radio interview with Chopra from 1985
• "Joyce at 34" (1972), "Girls at 12" (1975), and "Clorae and Albie" (1976), three short films by Chopra
• Audio reading of the 1966 Life magazine article "The Pied Piper of Tucson," which inspired the short story by Oates
• Booklet with essay by poet and memoirist Honor Moore, a 1986 New York Times article by Oates about the adaptation, and Oates's 1966 short story "Where Are You Going, Where Have You Been?"
• New interviews with actors Mary Kay Place and Treat Williams


"Smooth Talk" is now available on Blu-ray from The Criterion Collection.
Comments on Facebook