Gay Las Vegas: The Latest
"The Bachelor" star Colton Underwood answered fans' questions on Instagram Stories Sunday, revealing when his reality show will debut on Netflix, shutting down a fan for questioning his sex life, and more.
A gaffe from the 1982 cult classic "Grease 2" was found by an actor and YouTuber that captures the flopping private parts in a split-second moment that appeared to have been missed by the makers of the film.
The head of the Centers for Disease Control and Prevention on Sunday defended the decision to ease mask-wearing guidance for fully vaccinated people, stressing that increasing political pressure had nothing to do with the abrupt shift in guidelines.
Officials at Bucknell University are investigating an incident involving a gang of male students who allegedly tried to break into the school's on-campus LGBTQ house to harass its residents.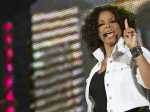 Janet Jackson's ensembles she wore in the "Scream" music video opposite of her brother Michael Jackson are among the items up for bid in a three-day auction.
Florida's major theme parks are adjusting their face mask policies after the federal government loosened its recommendations as more people get vaccinated for the coronavirus.
Organizers of New York City's Pride events said Saturday they are banning police and other law enforcement from marching in their huge annual parade until at least 2025.
The operator of the nation's largest gasoline pipeline — hit on May 7th by a ransomware attack — announced Saturday that it has resumed "normal operations," delivering fuel to its markets, including a large swath of the East Coast.
A former producer on "The Ellen DeGeneres Show" told an Australian morning chat show this week that the viewers fired the talk show host. "I think the viewers have woken up finally," said Hedda Muskat.
The May 4 shooting death of Danika "Danny" Henson and the May 8 shooting death of Serenity Hollis marked the year's 24th and 25th cases of lethal violence targeting trans and gender-nonconforming people.
Pennsylvania Democrat Brian Sims shared an empowering series of social media posts this past week that said he had shared a dinner with the man to whom he donated a kidney last year.
Trying to figure out the sexuality of Pokémon may not be high on most people's agenda, but Boston-based comedian Connor Diddle is using his TikTok account to tell the world which characters of the popular Japanese game franchise are LGBTQ.
Many of us were taught to share as kids. Now streaming services ranging from Netflix to Amazon to Disney+ want us to stop.
Instagram is rolling out a new feature in some countries that allow users to add their pronouns to their bio.
Lemonade has turned wishful thinking into a reality with a technology-driven business model that makes acquiring various insurance types as easy as a few clicks, as well as a robust social action plan.
The launch of Ford's Bronco, its highly anticipated Jeep Wrangler-like SUV, won't likely happen until late this year. But there is already a Bronco-badged alternative at dealer lots.
There are easy ways to create a custom spa experience in the comfort of your home. Better still, adding CBD as your star ingredient can take your DIY spa experience to a new level.
In a major step toward returning to pre-pandemic life, the Centers for Disease Control and Prevention eased mask-wearing guidance for fully vaccinated people.
A video promoting tourism in Turkey amid the pandemic has caused an uproar on social media for showing tourism employees wearing masks that read "Enjoy, I'm vaccinated."
Their break-up may not have gotten the headlines that J-Lo and Arod may have gotten recently, but gay Manhattan was abuzz this week about the break-up of LGBTQ influencer Jack Mackenroth and adult star Dolf Dietrich that went very public this past weekend