Top Story
Battling with one branch of government and opening a new confrontation with another, President Donald Trump announced Friday he was declaring a national emergency to fulfill his pl...
1 thru 10 of 46780 Stories
Disgraced former Congressman Anthony Weiner has been released from federal prison in Massachusetts. The New York Democrat, a once-rising star who also ran for mayor, was convicted of having illicit online contact with a 15-year-old North Carolina girl.
U.S. Sen. Marco Rubio is warning Venezuelan soldiers that they would commit a "crime against humanity" if they block the entry of U.S. aid that is being channeled through rivals of socialist President Nicolas Maduro.
Iowa lawmakers are moving to change how judges are chosen after being repeatedly frustrated by court rulings on topics like gay marriage and abortion.
Polish Prime Minister Mateusz Morawiecki canceled his plans to attend a meeting of central European leaders in Israel starting Monday amid new tensions over how Polish behavior during the Holocaust is remembered and characterized.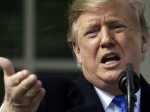 A top adviser to President Donald Trump indicated Sunday that Trump is prepared to issue the first veto of his term if Congress votes to disapprove of his declaration of a national emergency along the U.S.-Mexico border.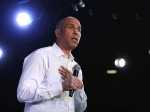 Democratic presidential candidates are courting voters in states with influential early roles in the 2020 primary as the busy pace of campaigning over the holiday weekend shows that the contest to challenge President Donald Trump is fully underway.
The actor sported a T-shirt that said "Protect Trans Kids" as he introduced musical guest Gary Clark Jr.
Since being posted earlier this month a video of Canadian swimmer has gone viral with nearly 1,000,000 views on YouTube. But it is not because of his diving prowess
For nearly four years, Gavin Grimm has been suing his former school district after it banned him from using the boys bathrooms in high school.
Paris authorities opened an investigation Sunday into anti-Semitic remarks hurled at a noted philosopher during a yellow vest protest in the capital, an incident that raised national concerns about the movement's ascendant radical fringe.
1 thru 10 of 46780 Stories