1 thru 10 of 6989 Stories
"Medicare-for-all" makes a good first impression, but support plunges when people are asked if they'd pay higher taxes or put up with treatment delays to get it.
A New York-LA-based medical services company published a survey of penis size by state.
Whether waiting for a bus, playing outside or walking the dog — during the colder winter season, everyone is looking for ways to stay warm. Luckily, the process your body uses to break down foods serves as an internal heater.
Older adults need to eat more protein-rich foods when losing weight, dealing with a chronic or acute illness, or facing a hospitalization, according to a growing consensus among scientists.
GoFundMe, the largest online, crowdsourced fundraising platform, says contributors have raised more than $5 billion, all told, from 50 million donations in the eight years it has been in business.
What's causing residents of Mississippi, Alabama and Louisiana and other southern states to live such short lives, while experiencing higher rates of cancer, diabetes and heart disease?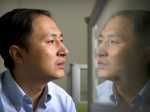 Chinese investigators have determined that the doctor behind the reported birth of two babies whose genes had been edited acted on his own and will be punished for any violations of the law.
Justin Timberlake has pulled some sunshine from his pocket for the patients at a Texas children's hospital.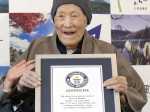 The world's oldest man has died at his home — a hot springs inn — in northern Japan at the age of 113.
While the Trump administration decides whether to adopt a controversial policy that could jeopardize the legal status of immigrants who use public programs like Medicaid, doctors and clinics are torn between informing patients about the potential risks.
1 thru 10 of 6989 Stories