1 thru 10 of 7150 Stories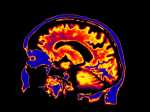 Can brain scans shed light on the complexities of post traumatic stress disorder?
Are you ready for a spring refresh? Several skincare treatments are being touted as the next big thing, but do they really work? We asked a board-certified plastic surgeon to find out.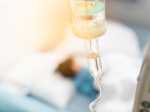 Doctors are working toward a diagnosis and care plan for a baby boy who has spent the first three months of his life in hospitals after he was born without skin.
Just in time for Easter eggs, a recent study revisited the issue about eating foods high in cholesterol. The findings are nuanced but suggest that those with high cholesterol may want to limit food with cholesterol.
Ever delayed a dental or medical procedure because of your wallet? You're far from alone since one in two Americans have postponed a procedure due to cost, according to new research.
The recently reissued "Night of Camp David" by veteran D.C. journalist Fletcher Knebel illuminates the daunting challenges that arise when the commander in chief is mentally unfit and unwilling to acknowledge it.
A documentary from the Smithsonian Institute, examining new DNA and physical anthropology evidence, suggests the famous cavalry officer Casimir Pulaski (1745-1779) might have been a woman, or intersex.
A drug that's used to help control blood sugar in people with diabetes has now been shown to help prevent or slow kidney disease, which causes millions of deaths each year.
Health officials say ground beef is the likely source of a food poisoning outbreak that has sickened more than 100 people in six states.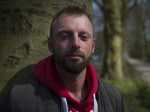 Martijn van Halen has every right to be angry at Jan Karbaat. The Dutch fertility doctor lied to his parents and used his own sperm to inseminate Van Halen's mother.
1 thru 10 of 7150 Stories