Top Story
The Museum of Modern Art's new $450 million, 47,000-square-foot expansion offers visitors more than much-needed elbow room. It emphasizes new juxtapositions of works to encour...
The next time you want to complain about your job, I dare you to see this movie and then tell me you still feel the need to whine. Ditto, and more so, when it comes to moaning about your roommate.
A decade after the original, "Zombieland: Double Tap" takes us back to a vision of the zombie apocalypse that is at times both sweet and violent.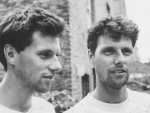 Identical twin brothers Marcus and Alex Lewis have an incredible, and incredibly painful - but true - story to tell. Filmmaker Ed Perkins brings them to the screen in a mannered, well-produced, and emotionally raw documentary.
The Damon Lindelof-scripted "Watchmen" series airing on HBO is a must-see for fans and newcomers alike. The pilot echoes some of the TV thespian's best writing and is anchored by incredible performances and direction.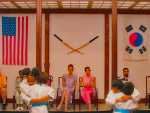 "Greener Grass" is set in an unknown California in which haircuts bleed, soccer balls are human babies, and golf carts are the only mode of transportation.