Top Story
Aaron Schock is back in the news for being photographed at a LA gay hang out with a Speedo-clad companion.
Things got wild on the latest episode of "The Bachelorette" and of course two stars from "RuPaul's Drag Race" were involved.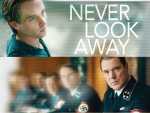 An epic yet intimate tale about the transcendent nature of art, spanning several decades and delving into the infrequently-probed world of post-WW2 survival for Germany's ordinary citizens.
The Jonas Brothers are the latest celebs to participate in out comic Billy Eichner's "Billy on the Street."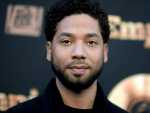 A former judge who wants a special prosecutor appointed in the Jussie Smollett case is back in court with new motions to obtain her goal.
Twenty-five years after premiering "Pulp Fiction" in Cannes, Quentin Tarantino returned to the French film festival with neither great vengeance nor furious anger but a gentler fairy tale about 1960s Los Angeles.