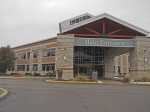 More than 1,000 surgical patients are suing a northern Indiana hospital after being notified that a sterilization failure could have exposed them to deadly infections.
Ms. Foundation for Women President and CEO Teresa C. Younger released the following statement on World AIDS Day.
AIDS has no cure. HIV is still here. But some people are forgetting that.
Communities continue to be vital in efforts to bring the pandemic under control, proving themselves as custodians and keepers of rich knowledge that creates the context in which HIV transmission occurs.
When babies are born with HIV, starting treatment within hours to days is better than waiting even the few weeks to months that's the norm in many countries, researchers reported this week.
Unlike most age groups, adolescent mortality is increasing, with HIV being the leading cause of adolescent death in Africa.
As of right now, additional funding linked to the administration's Ending the HIV Epidemic (EtE) initiative has not been included as an anomaly in the current CR; as a result, the future of EtE programming remains in doubt.
Controversial rapper Azealia Banks took to Instagram this week to offer an apology to those who use PrEP (Pre-Exposure Prophylaxis) after launching into a rant last month.
A dance teacher who appeared on a reality TV show has pleaded guilty in Tennessee to raping a teenage student and exposing him to the AIDS virus.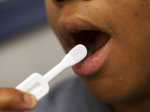 Mailing free home HIV tests to high-risk men offers a potentially better strategy for detecting infections than usual care.