Gay Las Vegas: The Latest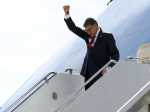 Energy Secretary Rick Perry announced Thursday that he will leave his job by the end of the year, saying that under President Donald Trump the nation is nearing energy independence.
Health officials of Thursday said there have been 1,479 cases and at least 33 deaths in the mysterious outbreak.
An emotional Michael Jordan unveiled the first of two medical clinics he and his family funded to provide care to underprivileged members of the community.
President Donald Trump tweeted it as evidence of House Speaker Nancy Pelosi's weakness. Pelosi raised it as a banner of strength.
A gay man in Dublin, Ireland, is now speaking out publicly to tell the story of how a hammer-wielding gang of laughing teens attacked him after using a fake Grindr profile to lure him into an ambush.
Five years ago, as a state champion soccer star in West Virginia, then-high school student Michael Martin came out with a homecoming slow dance with his boyfriend. Now, as a school board candidate, he's ready to work for all students..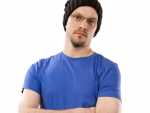 A new survey indicates that a significant percentage of the general population still harbor fallacious - and dangerous - notions about LGBTQs.
After winning the backing of European Union leaders for his new Brexit deal , Prime Minister Boris Johnson was in London Friday looking to secure enough support to get the deal through the fractious British Parliament.
No tiresome wait for hugs and kisses from Mickey and Minnie Mouse. No queue at all for Hyperspace Mountain, where thrill-seekers are so scarce that Star Wars' Admiral Ackbar speaks to himself in the dark.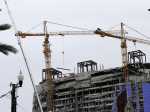 The city of New Orleans is preparing to explode two giant, badly damaged construction cranes that are towering over a partially collapsed hotel project at the edge of the French Quarter.
President Donald Trump tried to turn impeachment rancor into a political rallying cry Thursday, using a Texas rally to bash Democrats as "crazy" and unpatriotic as they push forward with their investigations.

The next time you want to complain about your job, I dare you to see this movie and then tell me you still feel the need to whine. Ditto, and more so, when it comes to moaning about your roommate.
Hong Kong airline Cathay Pacific says passenger traffic slumped last month on plummeting demand from mainland Chinese travelers.
Facebook CEO Mark Zuckerberg on Thursday defended the social media platform's refusal to take down content it considers newsworthy "even if it goes against our standards."

Under the Affordable Care Act, nonprofit hospitals are required to provide free or discounted care to patients of meager incomes — or risk losing their tax-exempt status. These price breaks can help people avoid financial catastrophe.
On the picket lines at a General Motors transmission plant in Toledo, Ohio, passing cars honked and striking workers celebrated a tentative contract deal by munching on 10 pizzas dropped off by a supporter.
YouTube's Sculpture Geek offers step-by-step instructions for the ultimate jack 'o lantern.
National Institutes of Health (NIH) and Massachusetts General Hospital (MGH) researchers have identified a new use for tesamorelin which may help reverse liver disease in those living with HIV. Read the highlights of the NIH press release here.
The Museum of Modern Art's new $450 million, 47,000-square-foot expansion offers visitors more than much-needed elbow room. It emphasizes new juxtapositions of works to encourage broader perspectives and new narratives.

Frank Ocean's Blonded brand is set to host a queer club night called PrEP+, so named for the HIV prevention drugs, and to imagine what the 80s would have been like if PrEP had existed then.