Gay Las Vegas: The Latest
Kylie Jenner is selling a stake of her beauty business to CoverGirl owner Coty, in a deal that values the reality TV star's company at about $1.2 billion.
Vito Fun is not just another hot DJ, he is an institution in NYC nightlife, so it is not a surprise that his Fun Tea on Sunday afternoons is going to be THE Party this season.
Marguerite Perrin (aka the God Warrior) is again getting an Internet buzz for being seen in the most unlikely of places: the New York Gay Pride Parade last June.
Kelly Clarkson already has a stacked resume — singer, songwriter, talk-show host, "Voice" coach, children's book author and mother of four. Now she's adding travel to the mix.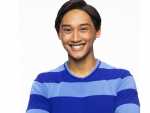 Joshua Dela Cruz has gone from having a genie as a sidekick to a bright blue puppy — and he couldn't be happier.
A career Army officer. A career foreign service official. Both had a consistent message during Day 3 of the House impeachment inquiry, and each was troubled by the phone call between President Donald Trump and the president of Ukraine.
Art, architecture, music or travel: Coffee table books can fill just the right gift niche, especially when the cost would be budget-busting if you bought one for yourself.
Universal Studios has unleashed another trailer for the upcoming live-action version of the musical "Cats."
A gay couple stumbled into a surreal episode of bureaucracy when they went to register their twin daughters in a Tel Aviv preschool and were asked to identify which one of them was the "mother," like in "a normal family."
Meghan McCain, "The View" host and daughter of the late Sen. John McCain, has gone after openly gay Democratic 2020 hopeful, and mayor of South Bend, Indiana Pete Buttigieg before, and now she's slammed him again.
Here are three experiences for family-friendly fun to celebrate this holiday season.

The newly released "Abbott & Costello: The Complete Universal Pictures Collection" is an example of how to preserve the history of film.
An Arizona man is due to plead guilty to illegally manufacturing tracer and armor-piercing bullets found in a high-rise hotel suite where a gunman took aim before the Las Vegas Strip massacre two years ago.

An elite team of U.S. military cyber experts are plotting strategy in a fight against potential Russian and other cyberattacks ahead of the 2020 American and Montenegrin elections.

If true, it would be a figure both staggering and significant to the unfolding debate, as Americans try to understand how Warren's brand of a single-payer health system could affect their pocketbooks.
An engineer at Toyota killed himself after being constantly ridiculed by his boss, authorities have ruled.
Ayesha Curry is used to a holiday on the road with lots of people, but with three-time NBA champion Steph Curry sidelined due to injury, the family is planning to have a much more intimate celebration at home.
New safety standards aimed at limiting suicide risks have led to overhauls inside hospitals around the country, with psychiatric facilities and wards removing bathroom doors, stripping artwork from walls and requiring patients to wear paper gowns.
Wondering where to go if you're an "IFNJ"? How about volunteering in a relaxation location. Or if you're an "INTP," consider a secluded retreat.
ArtBasel Miami Beach, which is now known as Art Week, is one of the largest Art exhibition events in the U.S. It attracts people from all over the world who come to show their work or to purchase artwork.