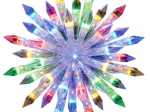 Had enough of all that serene winter wonderland decor, the birch trees and reindeer and sleighs? Ready to change it up this year and boogie down?
A 17-year-old Muslim in Switzerland shared his harrowing story on social media to encourage others to emerge from the closet and live free and proud. Sadly, parents killing their gay children is all too common - even in the U.S.
It's been over four years since Justin Bieber released his last album but TMZ is reporting the pop star is readying a comeback of sorts.
A New Orleans judge declined last week to issue an arrest warrant for former sports talk show radio host Seth Dunlap, who stands accused of faking a Twitter slur aimed at himself.
Swedish teen climate activist Greta Thunberg hitched a renewable-energy ride back to Europe on Wednesday, sailing into the Atlantic on a trip she hopes will get her to Madrid in time for another climate conference, and then home for the holidays.
Pope Francis is demanding that Facebook, Apple, Google and other tech companies urgently take measures to remove child porn from the web and to prevent children from accessing pornography online.
Out singer-songwriter Tom Goss details his new album, "Territories," on a track-by-track basis in a new interview that delves deep.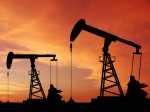 The world's thirst for oil will continue to grow until the 2030s and climate-damaging emissions will keep climbing until at least 2040 — unless governments rethink how we fuel our lives.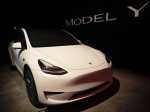 Germany on Wednesday hailed Tesla's announcement to build its first European factory in the country, days after the government said it would boost subsidies for buyers of electrics cars.
Unsupported theories alleging massive election fraud have become an online rallying cry in the wake of close contests. President Donald Trump has at times led those cries.