1 thru 10 of 4621 Stories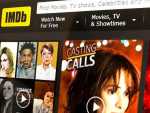 Recently, movie database IMDb has been drawing criticism from activists and trans celebrities for publishing stars' birth names and been accused of a form of deadnaming.
In a tweet Tuesday, Netflix said it was "sad" that NBC was taking back the show but added it will still be on Netflix for the next year and a half.
Fox News hosts Sean Hannity and Tucker Carlson enjoyed a ratings surge from the channel's solo extended coverage of President Donald Trump's 2020 campaign kickoff.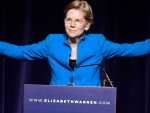 Sixty seconds for answers, a television audience of millions and, for some candidates, a first chance to introduce themselves to voters.
Actor Jacob Elordi is talking with The Hollywood Reporter, sharing his thoughts about starring in the new HBO teen drama "Euphoria" and his latest scene involving appearing with a number of naked men.
Televisa is airing the premiere of its new telenovela, "Juntos, El Corazon Nunca se Equivoca" (Together, the Heart is Never Wrong) on Sunday. The series is set to be the first with a gay couple as the leading characters. Watch the trailers here.
FX has announced when fans can expect the ninth season of "American Horror Story," subtitled "1984."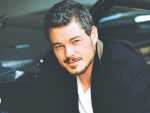 "Euphoria" actor Eric Dane opens up about his intense full-frontal scene in the HBO teen drama with trans actor Hunter Schafer.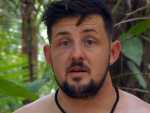 The Discovery Channel show "Naked and Afraid" featured its first transgender contestant, Quince Mountain, a National Guard vet and arctic dog sledder.
HBO's new series "Euphoria," starring Zendya, pushes the boundaries of the teen drama genre, becoming one of the most provocative, explicit and controversial shows of 2019.
1 thru 10 of 4621 Stories