Top Story
Dan McCabe appeared on the Huntington's Wimberly stage as an actor 7 years ago; this week he returns, but this time as a playwright with "The Purists" having its pre...
1 thru 10 of 14013 Stories
"Gay Chorus Deep South," a 2019 documentary about a men's choir touring the American Deep South, has been bought by MTV Documentary Films. The studio, run by former HBO exec Sheila Nevins, hopes to organize a theatrical release.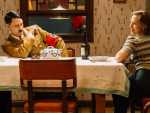 In his last dispatch, EDGE contributor C.J. Prince caps off his time at TIFF, including reviews for big films like People's Choice Award winner "Jojo Rabbit," Rian Johnson's whodunit "Knives Out," the seafaring horror film "The Lighthouse" and more.
The characters may feel shallow, hollow, and dull, but there's a sense that everyone is having some fun, and that in turn makes the movie a good — if underwhelming — time.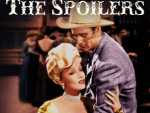 The John Wayne and Marlene Dietrich-starring 1942 western "The Spoilers" is now available on Blu-ray from Kino Lorber. While Dietrich's turn as a saloon owner is noteworthy, the rest of the film rarely rises to her occasion.
This is a future favorite that's landed in the here and now: Don't miss it.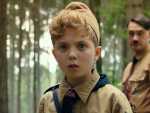 Taika Waititi's Nazi Germany-set satire "Jojo Rabbit" won the People's Choice award Sunday at the Toronto International Film Festival, a prize that has historically been one of the most ironclad predicators of Academy Awards chances.
It wasn't quite enough to take down Pennywise the clown, but Jennifer Lopez and the scheming strippers of "Hustlers" topped even the high expectations they brought to the weekend box office.
Be charmed by this French tale of speedo-clad swimmers who just want to win.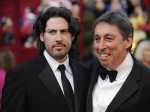 The upcoming "Ghostbuster" sequel will focus on the descendants of the original ghost-catchers who rushed around New York City in proton packs and jumpsuits.
A 1936 Academy Award is among the items going up for auction next month from the collection of the late Turner Classic Movies host Robert Osborne.
1 thru 10 of 14013 Stories