Top Story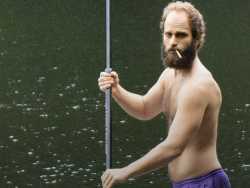 "High Maintenance" returns for its third season on HBO Sunday and it's a reminder that not all TV shows have to be dark and cynical in this overpopulated television ...
1 thru 10 of 13132 Stories
M. Night Shyamalan scored his fifth No. 1 movie as the director's "Glass," while not quite the blockbuster some expected, nevertheless dominated Martin Luther King Jr. holiday weekend at the box office with $40.6 million in ticket sales.
The Oscars race may have gotten a little clearer Saturday night as the race-themed road trip drama "Green Book" drove off with the top honor at the Producers Guild Awards, winning out over presumed front-runners like "Roma" and ''A Star Is Born."
This third film in the "Howling" series gets mostly played for outrageous laughs and Shout Factory presents the Blu-ray debut of the in-name-only sequel.
The film will shatter your heart. It might also want to make you pick up a pen and refuse to allow the world's current outrages to be documented only by those who would shape them for ends of their own.
Netflix's post-apocalyptic survival film "Bird Box" is drawing criticism for using footage of a real fiery train disaster but the streaming giant has no plans to remove it.
Netflix is sharing the new trailer for the sports drama "High Flying Bird," written by out playwright and "Moonlight" scribe Tarell Alvin McCraney, and directed by Steven Soderbergh.
This "Glass" isn't half full, per se, but it certainly leaves the viewer feeling parched.
"Precious" director Lee Daniels took to Instagram Wednesday to reveal his next project: He's apparently working on a new film about a black gay superhero. The Oscar-nominated filmmaker has apparently found his lead: Viral sensation Damien Cooper.
Harmony Korine's "The Beach Bum," Olivia Wilde's directorial debut and a documentary on the breakout campaign of Texas politician Beto O'Rourke will premiere at the annual South by Southwest Film Festival.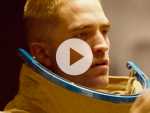 The first trailer for the highly anticipated erotic space thriller "High Life," starring Robert Pattinson, was released Wednesday.
1 thru 10 of 13132 Stories